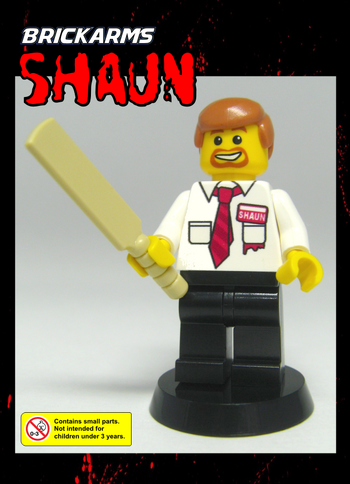 ​Shaun the UK Zombie Fighter​ is a custom Minifigure from BrickArms.
Official Description (​Do not modify it) Edit
When the dead walk, a hero must rise... from his couch! Shaun might not seem like prime zombie-fighting material, but with his trusty BrickArms Cricket Bat, he's more than ready to save his mates from flesh eating "zed-word" menace and lead them to safety of the local pub. 
Whether he's part of your collection, or a gift to a wonderful mum, Shaun the UK Zombie Fighter is truly a slice of minifigure gold!
Intended for display purposes only.
Includes a black MinifigWorld minifigure stand.